The 2022 Subaru Love Promise Community Commitment Award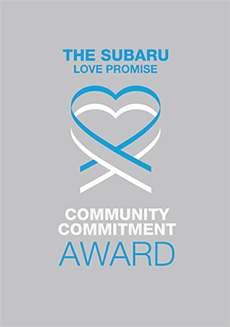 We've been nationally recognized for our dedication to our community and the Subaru Love Promise.
We're honored to receive the 2022 Subaru Love Promise Community Commitment Award. This award nationally recognizes Subaru retailers who are making the world a better place while demonstrating an outstanding commitment to supporting passions and causes in local communities. These efforts are focused in important areas such as the environment, community, health, education, and pets.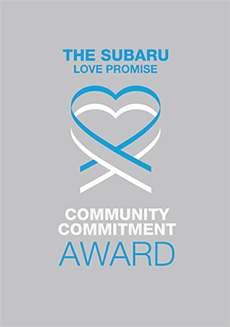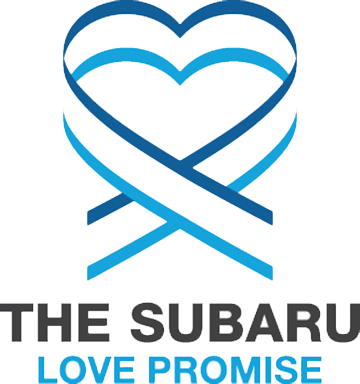 What is the Subaru Love Promise?
Subaru and our retailers believe in making the world a better place and the Subaru Love Promise is our vision of respecting all people. This is our commitment to show love and respect to our customers and to work to make a positive impact in the world.
How is McGovern Subaru dedicated locally to the Love Promise?
Our Love Promise can be seen in various partnerships with local charities and non-profits. We're grateful for the opportunity, not only to be a part of our community, but to serve it as well.
Portsmouth Regional Hospital
Love Promise Stories from McGovern Subaru
Subaru and McGovern Subaru believe in making a positive impact on the communities in which we live and work. We uphold that belief through our Love Promise Community Commitment. Every month, we select inspiring stories from customers and partners from around our area who strive to support our collective commitment and feature them here
Charlie Finds a Home - Christine L
McGovern Subaru has long time committed to partnering with the New Hampshire SPCA , always with a goal of finding the best homes for local animals in need. This year, McGovern was asked to help sponsor Charlie, a mix breed who had been living in the shelter for nearly a year with no adopters in sight. McGovern Subaru made Charlie our Dog of the Month for October, as part of Subaru's Make A Dogs Day campaign. Just a few short weeks later, Charlie found her forever family!! We are proud of the partnership with the NHSPCA and look forward to continuing the friendship for many years to come!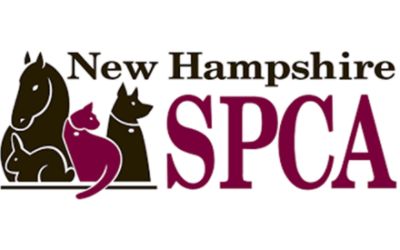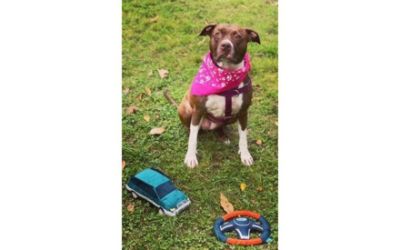 ---
McGovern Blanket Donation - Christine L
McGovern Subaru has again partnered with our friends at Cross Roads House in Portsmouth, NH. We are honored to partner with Cross Roads and be able to provide 80 warm, weather resistant blankets for locals in need.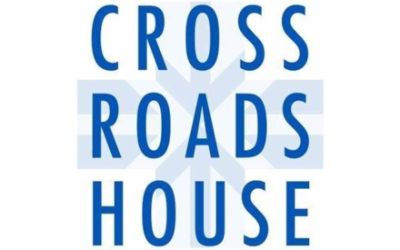 ---
Make a Wish NH - Lisa C
McGovern Subaru has partnered with Make a Wish of NH for the second year in a row collecting gifts for local children and their families, helping to ease the burden during the holidays! We are fortunate enough to be able to work with Delia Callery, a former NH Wish Kid!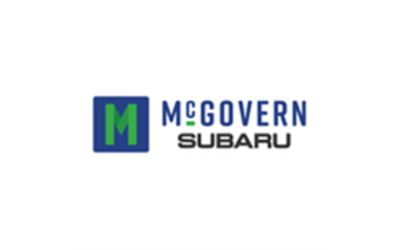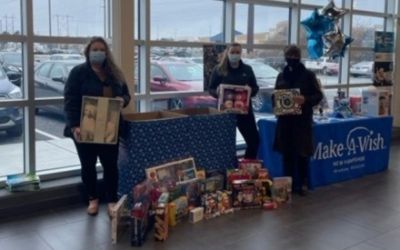 ---
Charlie's Journey Home - Felicia L
Charlie's story was one of a true Underdog from New Hampshire SPCA. Living over nine months in the shelter setting, she was ready for a home of her very own. Although Charlie needed a home to cater to some of her special needs, we knew there was a wonderful home out there for her. Charlie required a home free of other animals and children to ensure she lived her life as comfortable as possible. Charlie also was diagnosed with a mast cell tumor which would require surgery. We remained hopeful that there was an adopter out there who was looking for a dog like Charlie: one who was loving, loyal and beautiful on the inside and out. With the help of the local community, as well as Subaru Loves Pets, we were able to share Charlie's story far and wide. Charlie's adopter saw her photo, and fell in love with her big smile and soulful eyes. Charlie's dream home was found, and was worth the wait. Charlie underwent surgery within the first two weeks of adoption to have her tumor removed, and received a positive prognosis. Charlie is able to live her life to the fullest now that she is cancer-free and in a loving and supportive home of her very own!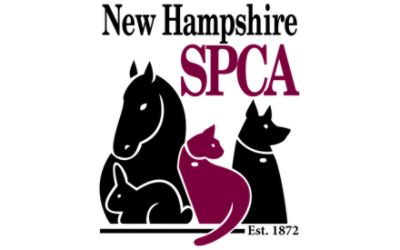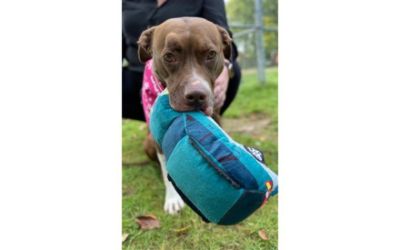 ---
Sharing Warmth - Christine L
Subaru of America teamed up with Beantown Blankets to provide warm, weather resistant blankets for the local homeless shelters. We chose to make our donation to Crossroads Shelter in Portsmouth, NH. We knew our store was moving to Portsmouth only a few short weeks after the scheduled donation time, and our whole staff thought it was important to pick a shelter in our new hometown. We were able to deliver 80 blankets to our local families in need! We look forward to continuing to support our Portsmouth community.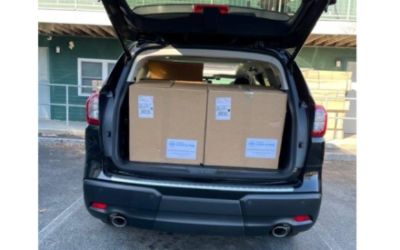 ---
Make A Wish New Hampshire - Christine L
McGovern Subaru partnered with the New Hampshire chapter of Make A Wish this December, with a goal to stuff an Outback full of toys for local NH children! Christine Loan, Sales Manager, coordinated with Libby Giordano, Director of Seacoast Development in a joint effort to help as many children as possible. To date, this has been by far our most successful toy drive! We look forward to continuing to partner with Make A Wish and helping any way we can.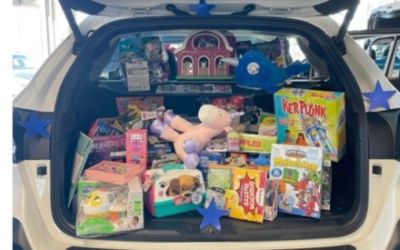 ---
Sharing The Love, Even Through Adversity - Christine L
This year has been full of unexpected surprises for all of us. McGovern Subaru takes pride in our annual donation to the New Hampshire SPCA, and we LOVE going to visit the staff and adoptable animals at the shelter when we make our annual donation. Unfortunately, the Covid pandemic had other plans. Through Share the Love, McGovern Subaru raised $12,000 and collected dozens of donations including new pet parent kits for the SPCA! Unfortunately, all in-person communications were on hold this year, so we weren't able to host our typical event. With generous help from Subaru of New England, we were able to expedite the donation funds directly to the shelter when they needed it most at the end of March! In a time of so much uncertainty, we are proud to be able to continue to support our local community so that we can all thrive as one.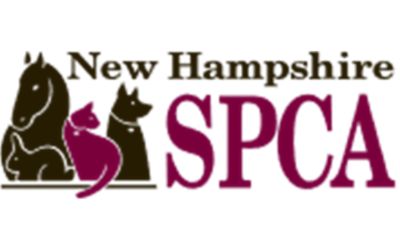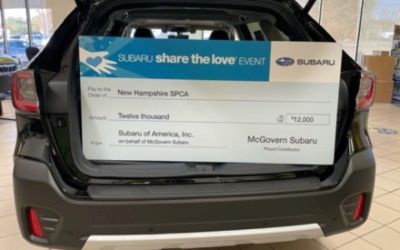 ---
McGovern Loves to Care - Christine L
At McGovern Subaru, we decided it was important to bring theentire team together at the dealership and discuss which charities we feltwould be a good fit for our part in the Subaru Love Promise initiative. For2019, we collectively agreed to stay with the SPCA as we have in years past,but this year we also decided that partnering with the Leukemia and LymphomaSociety was important to us. We partnered with Portsmouth Regional Hospital'sCancer Care Center where we were lucky enough to meet some of the patients andstaff and get to hear what their lives are like on a day to day basis. We delivered blankets, care cards from our staff andcustomers and lots of well wishes to the patients in the hospital. This was byfar one of the most fulfilling initiatives we have been lucky enough to partnerwith, and sincerely look forward to joining them again next year.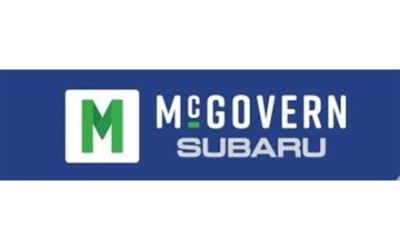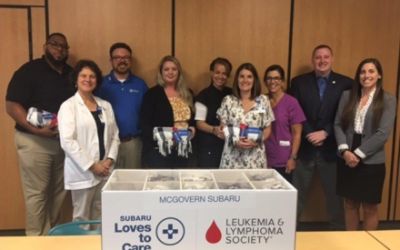 ---
Charity Dog Wash - Christine Loan L
McGovern Subaru is a team committed to improving the community, and that includes pets, too! Thanks to the dedication of our staff,members of all departments volunteered to work on a hot Sunday in August where we hosted our 2nd annual Charity Dog Wash. Through social media marketing alone, we had nearly 100 guests visit the dealership to participate in the dog wash! In addition, we collected several boxes of donations and over$600 in cash for the New Hampshire SPCA. The event has drawn in an incredible amount of positive feedback from our community, and we plan to continue this Charity Dog Wash for many years to come!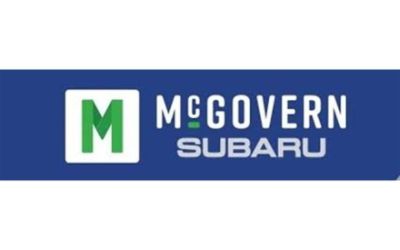 ---
McGovern Loves to Care - Christine L
McGovern Subaru, along with Subaru of New England, was fortunate enough to partner with Portsmouth Regional Hospital as part of the Subaru Loves to Care project. We delivered blankets to the hospital to comfort and aide the patients as they fought to go through Leukemia and Lymphoma treatments. It was a heartwarming endeavor as we were able to deliver the blankets and come face to face with the hard-working staff at PRH who work so hard daily to keep their patients comfortable and happy while they go through their difficult journeys to recovery. This program will stay in the hearts of the staff at McGovern Subaru as we continue to work on our charity efforts moving forward.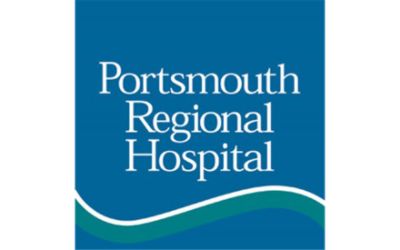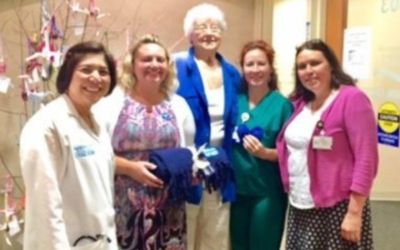 ---