COME VISIT!
New England's Own Dog Spa ​at McGovern Subaru
Visit Our Self-Service Dog Spa at McGovern Subaru
Your canine friends are more than welcome here at McGovern Subaru. In fact, we have a spot at our dealership that's just for them! At our self-service dog spa, you can bring Rover in for a little extra TLC. We offer a variety of basic washing and grooming resources that you can use to pamper your pup during your time at our dealership. So, if you want to bring your furry-footed family member with you to our Subaru dealership, you can be sure that your dog will appreciate being invited along for the ride.
Pet Tested & Rosie Approved!
When it comes to our families, pets are a large part of that.  At McGovern Subaru we want every part of your family to be taken care of.  
When is Our Dog Spa Open?
You can swing by our dog spa Monday through Friday from 9am to 6pm. We're also open Saturdays from 9am to 4pm.
If you'd like to use our washroom, please check in with any of our staff members so that we can show you around the equipment. That way, you can take full advantage of everything we have to offer.
Amenities for Pets & Their People
What's at Our Dog Spa?
Our dog spa offers numerous ways to give your dog some extra love and attention. Everyone loves a spa day now and then, and your dog is no different! That's why we offer the following here at McGovern Subaru:
Professional Wash Tubs: Giving Fido a bath is easy, thanks to our professional wash tubs. Give your dog a scrub-down and wash away your cares (or whatever that smell is, at the very least). We provide gentle shampoo, too!
Drying Tables: We offer drying tables as well as towels and professional dryers with noise control (for sensitive dog ears) so that you dry off your precious pooch before heading home.
Comfortable Seating Area: Our seating area features free Wi-Fi and a TV, so there's plenty for you to enjoy as well. Of course, you'll also find lots of complimentary dog toys and treats to reward a successful bath time.
More to Come...
We have plans for the near future to have other options to enhance your spa experience, so be sure to keep an eye out for any updates! 
Have any questions? Feel free to connect with our team to learn more. We hope to see you and your lovable canine companions soon!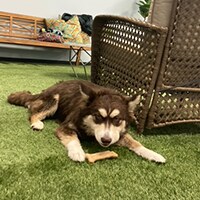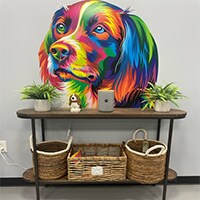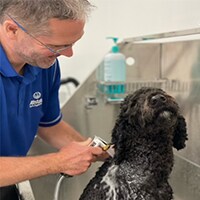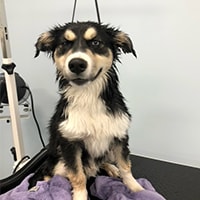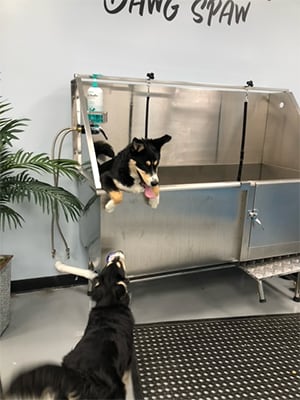 Make an Inquiry
* Indicates a required field